jméno: Filip Záruba
věk: 45

styl: nuskool drum and bass, techstep, neurofunk

jak jsi se dostal k hraní:


Od 7 let jsem hrál na zobcovou flétnu v LŠU, ale na konci základní školy mně začala více lákat elektronika a taneční hudba. Hodně mně v té době ovlivnily projekty jako Depeche Mode, Front 242, Technotronic, KLF, Kraftwerk atd. S hraním na flétnu jsem přestal a začal jsem se sousedem dělat první pokusy s automatickým bubeníkem Roland a klávesami Kawaii, ale bez pořádného studia nic moc kvalitního nahrát nešlo. To se změnilo až s příchodem výkonnějších počítačů. Za maturitu jsem dostal zvukovku, přikoupil si klávesy CS1 X a začal jsem se o tvorbu pokoušet znovu. To už jsem poslouchal spíše hiphop, triphop, acid, techno, rave a samozřejmě čím dál rychleji rostoucí drum and bass. Ten nakonec zvítězil, protože mám pocit, že se v něm dají jakkoliv propojit všechny různé styly hudby, které mně baví...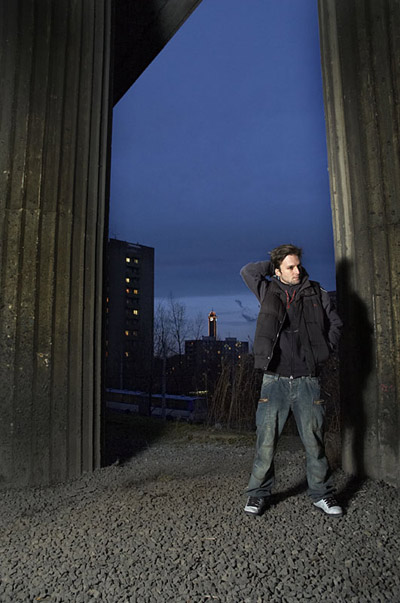 Filip Záruba - Sub.d.visionz / Multimedia portfolio / MP3, 2D, 3D




diskografie:


Sub.d.visionz - Dirty kind of stuff - LP



Sub.d.visionz -

Sunday morning


Sub.d.visionz -

Cashflow


Sub.d.visionz -

Isdn


Sub.d.visionz -

Synkronized


Sub.d.visionz -

Bubaki stylez


Sub.d.visionz -

Truman theory


Sub.d.visionz -

Dirty kind of stuff


Sub.d.visionz -

This is bangin´


Sub.d.visionz -

Eurotrash


Sub.d.visionz -

Chilling girl


Sub.d.visionz -

Searching


Sub.d.visionz -

Just another amen

Virtual Label 2000



Sub.d.visionz - Double Trouble


Summef of Love Compilation Š Bassline rec. 2001



No Money + Sub.d.visionz - Scary Tale


Drum Drama LP Š Evopro recordings 2006

No Money + Sub.d.visionz - Discharge Unit
Drum Drama LP Š Evopro recordings 2006



Sub.d.visionz - Unknown Capabilities /No Money remix/


Drum Drama LP Š Evopro recordings 2006



No Money + Sub.d.visionz - Future Shock


Š Protogen digital recordings 006 - 2007



No Money + Sub.d.visionz - Future Shock


Autosport Tuning mag cover CD Š Protogen digital recordings 005 - 2007



No Money + Sub.d.visionz + MC Coppa - Delirium


Š Ease Up recordings 005 - 2007

Cover designs: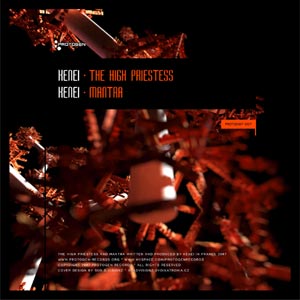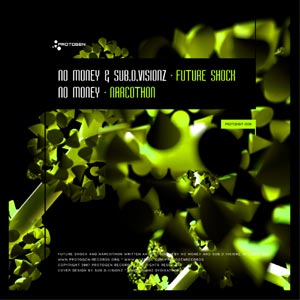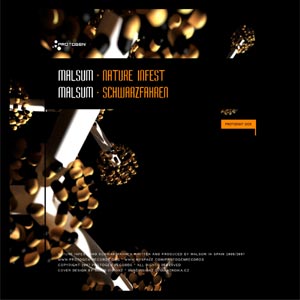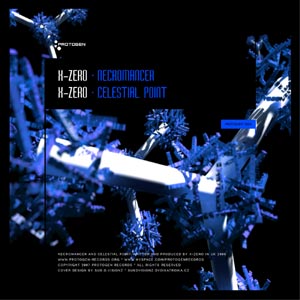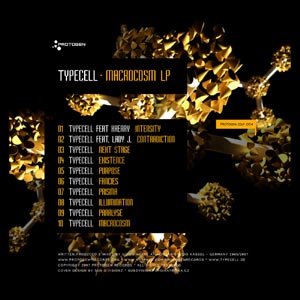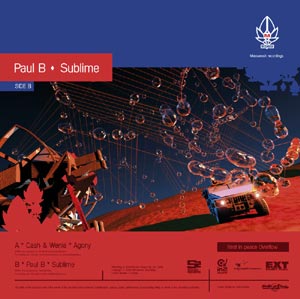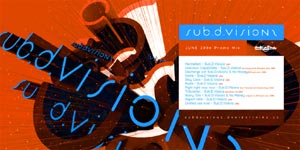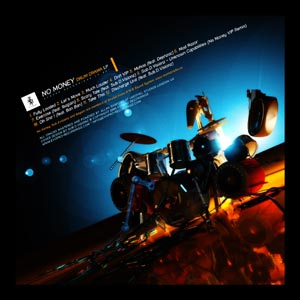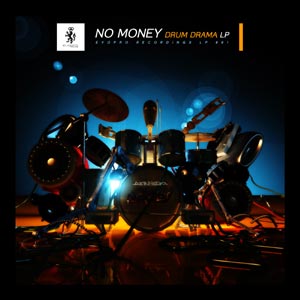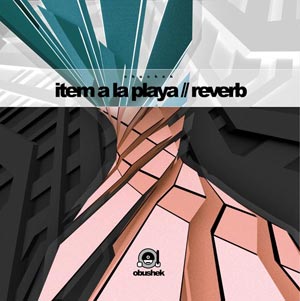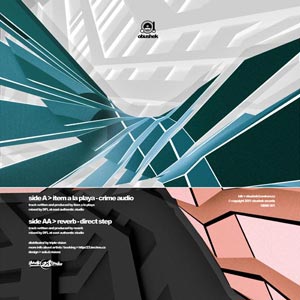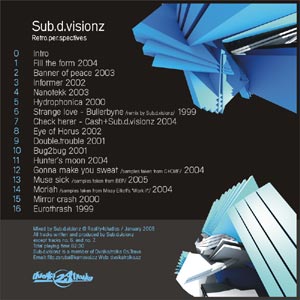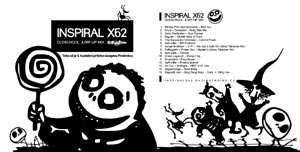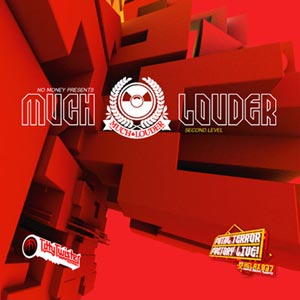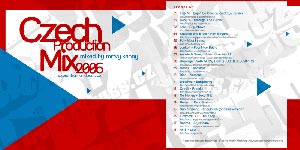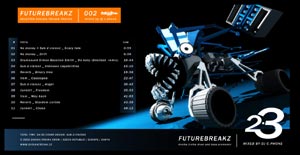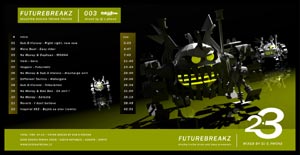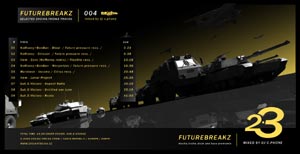 oblibené projekty:
Gridlok, Klute, D-Bridge, Stakka, Corrupt souls, Evol intent, Spor, Morcheeba, Skynet, Raiden, Calyx, Teebee, Massive Attack, Hive, Ram Trilogy, SBS, Moloko, Krush, Teebee, Beastie Boys, BSE, Chase+Status, Noisia, Phace, Moving Fusion, Tech itch, Kemal, Ed rush + Optical, Rymetyme, Goldie, Kid koala, T power, Phace, SKC, Tactile, Logistics, Dom+roland, atd...

oblibené labely:
RAM, Subtitles, CIA, Outbreak, Defcom, Virus, BC, Hospital, Ninja tune, Commercial Suicide, Moving Shadow, Protogen, Shadow Law, Nerve, Hostile etc.

co posloucháš:
nuskool drum and bass, techstep, neurofunk, hip-hop, acid jazz, downtempo, etno

životní filozofie: 2+3=1

oblíbená žena: ;)



artist's mp3s
artist
title
date
rating
Dom & Roland
Get up - Sub.d.visionz burner remix
2014-12
4.5
DETAIL
D/L
Sub.d.visionz
Heaven´s gate
2014-02
4.6
DETAIL
D/L
Sub.d.visionz feat. Nas
Hustle
2014-01
4.4
DETAIL
D/L
Sub.d.visionz
La Islilla
2014-01
4.4
DETAIL
D/L
Sub.d.visionz
All the love
2014-01
4.5
DETAIL
D/L
Sub.d.visionz feat. Natya
Lagarta
2014-01
4.6
DETAIL
D/L
Babiczka
Davidova psychedelická snídaně - Sub.d.visionz rmx
2007-07
4.8
DETAIL
D/L
No Money & Sub.d.visionz & MC Coppa
Delirium
2007-06
5.1
DETAIL
D/L
No Money & Sub.d.visionz
Future Shock
2007-02
4.9
DETAIL
D/L
Sub.d.visionz
Aspect Ratio
2007-01
5.0
DETAIL
D/L
Sub.d.visionz
June 2006 Promomix
2006-06
4.8
DETAIL
D/L
Sub.d.visionz
Tribulation ( dancefloor mix )
2006-02
4.7
DETAIL
D/L
Sub.d.visionz
Untitled Sax Tune
2006-02
4.4
DETAIL
D/L
Sub.d.visionz
Roots
2006-02
4.7
DETAIL
D/L
Sub.d.visionz
Tribulation (clip)
2005-12
4.0
DETAIL
D/L
No Money & Sub.d.visionz
Discharge unit (clip)
2005-11
4.7
DETAIL
D/L
Sub.d.visionz
Hermetism
2005-09
5.0
DETAIL
D/L
Sub.d.visionz
Unknown capabilities (No Money remix)
2005-09
5.2
DETAIL
D/L
Sub.d.visionz
Right right now now B
2005-09
4.2
DETAIL
D/L
Sub.d.visionz
Right right now now
2005-09
4.9
DETAIL
D/L
No Money & Sub.d.visionz
Scary tale
2005-06
5.4
DETAIL
D/L
Sub.d.visionz
May 2005 Mix
2005-06
4.7
DETAIL
D/L
Sub.d.visionz
Unknown Capabilities
2005-03
4.3
DETAIL
D/L
Sub.d.visionz
europunk
2005-02
4.9
DETAIL
D/L
Sub.d.visionz
Angel
2005-02
4.2
DETAIL
D/L
Sub.d.visionz
Hunter´s moon
2004-10
4.8
DETAIL
D/L
Sub.d.visionz
Fill the form
2004-09
4.2
DETAIL
D/L
Cash+Sub.d.visionz
Check herer
2004-04
5.1
DETAIL
D/L
Sub.d.visionz
Nanotekk
2003-11
6.1
DETAIL
D/L
Sub.d.visionz
Banner of peace
2003-10
5.3
DETAIL
D/L
Sub.d.visionz
Mytekk
1999-09
4.3
DETAIL
D/L
Sub.d.visionz
Chillin girl
1999-08
4.9
DETAIL
D/L
Sub.d.visionz
Melt down boy
1999-08
4.4
DETAIL
D/L
Sub.d.visionz
Just another amen
1999-07
4.7
DETAIL
D/L
Sub.d.visionz
Searching
1999-07
4.6
DETAIL
D/L
Sub.d.visionz
CAmen
1999-05
4.4
DETAIL
D/L
Sub.d.visionz
Truman theory
1999-05
4.7
DETAIL
D/L
Sub.d.visionz
Dirty kind of stuff
1999-04
4.3
DETAIL
D/L
Sub.d.visionz
Bubaki Stylez
1999-03
5.1
DETAIL
D/L
Sub.d.visionz
Analogue madness
1999-02
4.4
DETAIL
D/L
Sub.d.visionz
ISDN
1999-02
4.5
DETAIL
D/L
Grapefruit Moon
leader (sub.d.visionz latenite mix)
1999-00
4.4
DETAIL
D/L
Sub.d.visionz
Sunday morning
1998-08
5.0
DETAIL
D/L
Sub.d.visionz
Last bus
1998-06
4.5
DETAIL
D/L
Sub.d.visionz
I cant stand it
1998-01
4.9
DETAIL
D/L
artist's flyers
title
date
rating
SSD no69. Eatbrain night
2014-12-25
4.9
DETAIL
DVOIKATROIKA DNB NIGHT vol.7
2014-11-14
4.4
DETAIL
DVOIKATROIKA DNB NIGHT vol.6
2014-09-26
4.8
DETAIL
SSD no68. The prototypes
2014-09-26
5.0
DETAIL
SSD 67. ANDY C
2014-02-15
4.5
DETAIL
DVOIKATROIKA DNB NIGHT vol.3
2013-11-09
4.5
DETAIL
SSD vs. BREAKART
2013-09-27
4.9
DETAIL
DVOIKATROIKA DNB NIGHT
2013-07-12
4.8
DETAIL
SSD 63. - Christmas special
2012-12-25
4.6
DETAIL
SSD vs. LIR
2012-09-27
4.9
DETAIL
SSD 58.
2011-03-25
4.2
DETAIL
SSD 57. - CHRISTMAS SPECIAL
2010-12-25
4.4
DETAIL
SSD 56. - HUNGARY STRIKES BACK
2010-10-01
4.1
DETAIL
KONTAKT
2010-09-24
4.8
DETAIL
Kontakt
2010-05-21
5.1
DETAIL
10. let klubu Fabric
2010-05-14
4.6
DETAIL
SSD 54.
2010-03-26
4.2
DETAIL
DNB 90´s
2010-01-08
4.5
DETAIL
SSD 53. Christmas Special
2009-12-25
4.6
DETAIL
Aphrodite at Fabric
2009-10-24
4.3
DETAIL
SSD 52.
2009-09-25
4.5
DETAIL
FTF LIVE Openair
2009-08-15
4.2
DETAIL
SSD 51. Autopsy Sessions
2009-06-19
4.3
DETAIL
SSD 50. - LIFTED SESSIONS
2009-03-20
4.7
DETAIL
SSD 49. Christmas special
2008-12-25
4.8
DETAIL
FTF LIVE TOUR
2008-11-22
4.4
DETAIL
FTF LIVE TOUR
2008-11-15
4.4
DETAIL
FTF LIVE TOUR
2008-10-31
5.1
DETAIL
FTF LIVE TOUR
2008-10-18
4.5
DETAIL
SSD 48.
2008-09-26
5.0
DETAIL
SSD47
2008-06-20
5.2
DETAIL
SSD 46.
2008-03-28
4.8
DETAIL
SSD 45. Christmas edition
2007-12-25
4.8
DETAIL
SSD
2007-09-27
4.3
DETAIL
Fatal Terror SSD Special !
2007-06-29
5.0
DETAIL
John B in Fabric
2007-02-23
4.9
DETAIL
SSD Christmas special
2006-12-25
4.5
DETAIL
Fatal terror factory night
2006-11-24
4.6
DETAIL
SSD
2006-06-23
4.4
DETAIL
Fatal terror night
2006-05-12
4.6
DETAIL
Slimslamdrum
2006-03-24
6.9
DETAIL
SSD
2005-12-25
4.3
DETAIL
SSD warmup
2005-12-17
4.8
DETAIL
Futurebreakz
2005-11-18
4.8
DETAIL
SSD
2005-09-24
4.3
DETAIL
MotionControl
2005-08-05
4.7
DETAIL
FUTUREBREAKZ
2005-07-23
4.2
DETAIL
SLIM SLAM DRUM 34.
2005-06-25
4.2
DETAIL
FUTUREBREAKZ SSD WARM UP
2005-06-17
4.5
DETAIL
LA BREAKZ
2005-05-28
4.7
DETAIL
VENOM
2005-04-22
4.3
DETAIL
Slim Slam Drum 33.
2005-03-25
5.3
DETAIL
FUTUREBREAKZ
2005-02-18
4.3
DETAIL
SLIM SLAM DRUM
2004-12-25
4.4
DETAIL
AFTER HARVEST 3
2004-11-26
5.6
DETAIL
Get Punked
2004-11-16
4.7
DETAIL
Futurebreakz
2004-10-23
4.7
DETAIL
Slim Slam Drum
2004-09-24
5.2
DETAIL
SLIMSLAMDRUM 30. GARAGE EDITION
2004-05-22
4.2
DETAIL
Futurebreakz
2004-05-14
5.3
DETAIL
SLIMSLAMDRUM
2004-03-27
4.7
DETAIL
FUTUREBREAKZ IN DA BUSH
2004-02-21
4.8
DETAIL
FUTUREBREAKZ
2004-01-31
5.1
DETAIL
REFORMAT
2003-12-20
4.6
DETAIL
AFTER HARVEST II.
2003-11-22
4.9
DETAIL
FUTUREBREAKZ
2003-10-18
4.4
DETAIL
SLIM SLAM DRUM IN DA BUSH
2003-09-26
5.0
DETAIL